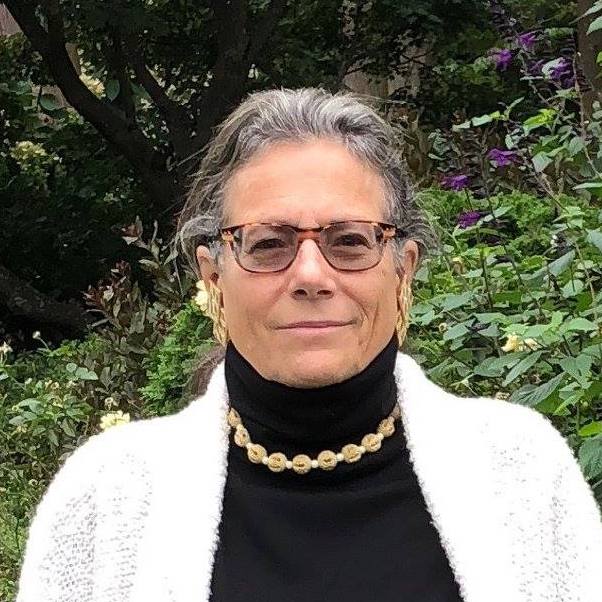 Judith D. Winters has been a community activist since kindergarten. She often fills out the occupation line of medical forms, as a political activist, especially when the doctors are friends. Her desire to improve the quality of life for those around her and her commitment to community service has carried her into adulthood. By the time she moved to the greater Roslyn community, her course had been set.
Winters has played an active role in and around the Roslyn area for thirty-five years, taking the lead on the major issues confronting her community. She has held the Cultural Vice President, President and Chairperson seats at Old Westbury Hebrew Congregation. While President of the Strathmore at East Hills Civic Association, she was involved with both the Village of East Hills and the Roslyn School District's governance. From shutting down a toxic landfill to stopping the installation of a Doppler tower, from re-configuring two major roads for the safety of residents and newly licensed student drivers to preventing a big-box supermarket from destroying the nature of a historic village and from ensuring that the water supply was free of contaminants to serving as a synagogue representative to state and federal Homeland Security initiatives, nothing was beyond her ken.
With multiple familial and community responsibilities she chose not to run for either a village, school board or even a Town of North Hempstead office, when asked by a major party. Yet, she has been the voice and the force behind many village and school board elections, ensuring that qualified people were and are elected. Winters found that she could be far more effective lingering just outside the insider's playground.
When the Roslyn School scandal broke, it was only natural that residents, teachers, maintenance, and secretarial staff came to Ms. Winters with leads that would reveal the depth of the scandal. Winters forwarded valuable information, maintaining the anonymity of the informant, to the Nassau County District Attorney's investigative unit. This gave her a unique insight into the Most Extraordinary Theft in American Educational History that led a Newsday reporter to nickname her "The Source–The Fount." Winters turned to her expanding email list, pre-social media and sent out a nightly "blog," to update the community in advance of the morning papers.
After years of editing the Strathmore at East Hills and OWHC monthly newsletters, the transition to Town Cryer, Chronicler, and Commentator was effortless. She was a liaison and a portal for the uninvolved fringe and the overly involved PTA parents as well as staff members. Even today, Winters is known as the "fee-free 411" to the greater Roslyn community.
Ms. Winters began her professional career for the New York City Board of Education as a teacher of special education for the severely emotionally disturbed, in 1971. She holds a permanent license in Common Branches from the State of New York and is certified as a School Administrator and Supervisor. Winters graduated from Columbia University's Teachers College, with a degree in Special Education Administration.
            As a teacher, she perfected her ability to deliver presentations to any age. Managing difficult audiences came easily. Winters not only majored in Education but also focused on the performing arts, with concentrations in Theatre and English. Her first novel, Adventures in Time, written in fifth grade, included sojourns to Topsy-Turvy Land and The Mushroom Planet. It is a child's posthumous tribute to H.G. Wells. Several drafts of children's books lie in wait in her morgue files. Two children's musicals produced and written by Winters, have been publicly performed. A third musical based upon an Irish myth and set in modern-day Harlem, and a two-hander comedy Pinky, about a reclaimed, and subsequently lost friendship, are projects-in-waiting.
Her teaching experience ranges, from nursery school music teacher to teaching assistant at CU's Teachers College. Ms. Winters has an active private practice working with high school and post-graduate students applying for college and advanced degrees. Extending this craft, she assists adults seeking to change careers by creating effective resumes to reenter the workforce or merely update their curriculum vitae. Even with all these time-consuming activities, she has still managed to chair five successful Francis Lewis High School's class of 1967 reunions, tracing over 1000 fellow graduates globally.
In 1973, Ms. Winters was elected to Who's Who in American Colleges and Universities. Her unwavering activism, serving such diverse communities as CUNY Queens College, the synagogue, the village, the town, and the state, has earned her numerous honors and recognition throughout the years, even a seat on the 1976 USA's Bicentennial Celebration Committee's NYC division. Nationally, she has lobbied in Washington, D.C. for the passage of The Family and Medical Leave Act of 1993 and The Education for All Handicapped Children Act (Public Law 94-142) in 1975.
            She is a recipient of the Town of North Hempstead Women's Honor Roll and the first recipient of the 2018 Florida Keys Writers Conference award for narrative non-fiction. She subsequently served on the organization's 2019 conference planning committee as Director of the Writing Competition.
Public speaking comes naturally to Ms. Winters. She has delivered talks interpreting chapters of the bible to dissecting the Judaic and Christian overtones found within the Harry Potter series. As a world traveler with a global perspective, the reach of her far-flung blogs was unlimited. They've stretched from the world's highest internet café on Mount Everest, over The Alps, and across the Big Blue Pond and even from the heart of darkness–the wilds of the Peruvian Amazon jungle. She has created several multi-sensory travelogue presentations, capturing a wide-eyed and ever-widening audience.
Winters' activism, enthusiasm, and lust for life may have begun in kindergarten but has served her in good stead right into Social Security years.